---
Canada, with its stunning landscapes, friendly communities, and world-class healthcare system, beckons nurses from around the globe to embark on a life-changing journey. If you've ever envisioned yourself as a nurse in the heart of Canada, this all-encompassing guide is your compass, navigating you through the intricacies of making your nursing dreams a reality. We'll journey through the reasons behind choosing Canada, eligibility for international nurses, immigration avenues, licensing prerequisites, career prospects, salary prospects, and much more.
---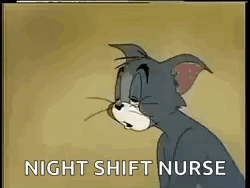 ---
📝 In this article:
Reasons to Move to Canada as a Nurse
Immigration Programs for Internationally Qualified Nurses
Types of Nursing Licenses in Canada
How to Get Licensed in Canada as a Foreign-Trained Nurse
In-Demand Jobs for Nurses in Canada
How Much Money Do Nurses Make in Canada?
How to Find Nursing Jobs in Canada
---
❶ Reasons to Move to Canada as a Nurse
Canada's appeal for nurses extends beyond its beauty. It's a place where your nursing skills can flourish. Here are the compelling reasons:
1️⃣
Shortage of Skilled Nurses in Canada: The scarcity of skilled nurses in Canada remains a pressing concern. As per the government's Job Bank, the deficiency of nursing professionals is expected to persist in the foreseeable future. Projections indicate that from 2019 to 2028, there will be approximately 191,100 job openings for registered nurses (RNs). However, the pool of qualified candidates, which includes both new graduates and newcomers, is estimated to be only 154,600. This discrepancy creates a nationwide deficit of 36,500 registered nurses. Furthermore, between 2019 and 2021, the number of job vacancies for registered nurses and nurse aids, along with patient service associates in Canada, has nearly doubled.
2️⃣
High Demand for Nursing Jobs in Most Provinces: The demand for nurses is high across various provinces in Canada, including Ontario, British Columbia, Quebec, Alberta, and Manitoba. Ongoing initiatives are being undertaken to attract and train nursing professionals, as well as to facilitate the immigration process for internationally educated nurses coming to Canada.
3️⃣
Attractive Salaries for Nurses in Canada: While nursing salaries may vary depending on the province and the National Occupation Classification (NOC) code associated with the occupation, nursing positions in Canada generally offer competitive compensation. The median income for registered nurses in the country hovers around $76,000 annually, with many RNs earning as much as $92,000 per year.
❷ Immigration Programs for Internationally Qualified Nurses
To fulfill your nursing aspirations in Canada, you need to understand the array of immigration programs. Here are the key programs to consider:
🥇
Express Entry
: The Federal Skilled Worker Program (FSWP) under Express Entry is your expressway to permanent residency, emphasizing factors such as age, education, work experience, and language proficiency.
🥈
Provincial Nominee Program (PNP): Many Canadian provinces tailor their PNP streams for healthcare professionals, including nurses. These programs enable provinces to nominate individuals who meet their specific labor market needs.
🥉
Quebec Skilled Worker Program: If you're destined to work in Quebec, this program is tailored to meet the province's unique requirements.
❸ Types of Nursing Licenses in Canada
Before embarking on your Canadian nursing odyssey, grasp the distinctions in nursing licenses:
🧑‍⚕️
Registered Nurse (RN): RNs are licensed to practice as generalist nurses, suitable for various healthcare settings.
🧑‍⚕️
Licensed Practical Nurse (LPN): LPNs provide fundamental nursing care under the supervision of RNs and physicians.
🧑‍⚕️
Nurse Practitioner (NP): NPs undergo advanced training, enabling them to diagnose and treat medical conditions, prescribe medications, and provide specialized care.
❹ How to Get Licensed in Canada as a Foreign-Trained Nurse?
harting your course to a Canadian nursing license involves several pivotal steps:
📔
Credential Assessment: Verify that your nursing qualifications align with Canadian standards through assessment by a designated organization.
💬
Language Proficiency: Proficiency in English or French is paramount for nursing practice in Canada. Language proficiency tests like IELTS or CELPIP may be required.
👨‍💻
Examinations: Depending on the province, you may need to pass nursing examinations such as the NCLEX-RN to demonstrate your nursing knowledge and skills.
🗞️
Clinical Competency Assessment: Some provinces may require an assessment of your clinical skills to ensure alignment with Canadian standards for patient care.
👩‍⚕️
Nursing Regulatory Body: Reach out to the nursing regulatory body in your intended province for specific licensing requirements and application procedures.
❺ In-Demand Jobs for Nurses in Canada
In Canada, nurses are coveted across various healthcare settings, including:
🏥
Hospitals: Hospitals offer a plethora of nursing specialties, ranging from critical care and surgery to pediatrics and maternity care.
🏥
Long-Term Care Facilities: Nursing support is crucial for elderly residents in long-term care homes, necessitating nurses for ongoing assistance and medical care.
🏥
Home Healthcare: Nurses provide essential healthcare services to patients receiving care at home, including wound care, medication management, and more.
🏥
Community Health: Community health nurses are the bedrock of local healthcare, providing education, preventive care, and support for underserved populations.
🏥
Rural and Remote Areas: Many remote regions in Canada suffer from nursing shortages, offering unique opportunities for nurses seeking diverse experiences.
❻ How Much Money Do Nurses Make in Canada?
In Canada, the average earnings for nurses can vary significantly depending on the province, their area of specialization, and their years of experience. According to data from the Government of Canada's Job Bank, registered nurses and registered psychiatric nurses typically make a median wage of $40 per hour nationwide. However, the highest median salaries for these professionals are found in Nunavut ($67.83 per hour), Northwest Territories ($53.23 per hour), Yukon ($45.28 per hour), and Saskatchewan ($44.23 per hour). In regions of British Columbia, Ontario, Alberta, and Manitoba, where there is a more pronounced shortage of registered nurses, it's common to see hourly wages exceeding $50.
For nurse practitioners in Canada, the median wage is approximately $53.37 per hour. On the other hand, licensed practical nurses can earn hourly rates ranging from $22 to $33.23, depending on their specific circumstances and location.
❼ How to Find Nursing Jobs in Canada?
As most Canadian provinces allow you to complete the nursing licensing process while outside the country, you can start your search for your first nursing position in Canada even before your arrival. Here are some suggestions to assist you in finding a suitable job:
💡
Acquaint Yourself with Local Job Market Requirements: Canadian employers may have different expectations for nurses compared to your home country. A helpful way to identify any gaps in your skills and discover suitable job opportunities is to examine job listings within your nursing field. Some job descriptions may necessitate specific certifications or training for certain areas of expertise. These listings can serve as a valuable reference point as you prepare to enter the job market.
💡
Enhance Your Qualifications and Skills: To position yourself as a strong candidate for nursing positions in Canada, you might consider obtaining additional certifications and participating in skill-building programs. Certain certifications, such as basic life support, CPR (Cardiopulmonary resuscitation), and first-aid certifications, can be completed before obtaining your RN/LPN license.
💡
Tip: If you're in the process of applying for your nursing license, you may explore opportunities in related unregulated occupations, such as personal support worker, caregiver, or attendant, in Canada until you become licensed as a nurse. Gaining Canadian experience in this manner will enhance your resume.
💡
Create a Canadian-Style Nursing Resume:
Resume formats from your home country may not align well with the Canadian job market's expectations. The ideal resume format depends on your level of practical nursing experience. Many Canadian employers use Applicant Tracking Systems (ATS) to screen resumes, so it's important to tailor your resume for each job and include keywords from the job description. To get started, you can download our free Canadian-style resume templates.
💡
Explore Job Search Platforms and Employer Websites: Job portals like Job Bank, LinkedIn, Glassdoor, Monster, GrabJobs, and Indeed are excellent places to search for job opportunities. Additionally, compile a list of hospitals, healthcare providers, and non-profit organizations that hire nurses and regularly check their career pages on their websites.
💡
Build Your Professional Network: Networking plays a vital role in the nursing profession in Canada. Connect with nurses and healthcare professionals in your province through platforms like LinkedIn or professional associations, and nurture meaningful relationships through one-on-one meetings or coffee chats. Volunteering can also be a great way to meet healthcare professionals in your region. Networking provides access to job opportunities that may not be publicly advertised and allows you to gather insights about the licensing process, job market, and specific hiring processes of employers.
🎬 Conclusion
In summary, Canada beckons nurses with the promise of a fulfilling healthcare career amidst its scenic beauty and vibrant culture. With a high demand for nursing professionals, excellent quality of life, and abundant opportunities for growth, Canada offers not just a career but a lifelong adventure in nursing. Your journey begins here, unlocking your nursing dream in the Great White North.