---
The dream of immigrating to Canada knows no age boundaries. Many people believe that making Canada their new home is reserved for the young and the highly skilled. However, the truth is that Canada embraces diversity and offers numerous immigration pathways for individuals over the age of 50. In this comprehensive guide, we will explore five methods for immigrating to Canada after reaching this milestone and discuss the factors that may influence your eligibility.
---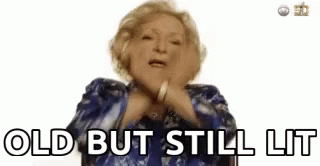 ---
📝 In this article:
Section 1: Express Entry After 50 Years of Age
Section 2: Business Immigration & Investment Visas
Section 3: Student Visa to PR Pathway
Section 4: Getting a Job in Canada
Section 5: Family or Spousal Sponsorship
---
Section 1: Express Entry After 50 Years of Age
The Express Entry system is the gateway to several Federal immigration programs designed to attract skilled workers. This section will explore these programs in detail, including the Federal Skilled Worker Category, Canadian Experience Class, and Federal Skilled Trades Category. It will also address age-related challenges and strategies to boost your Comprehensive Ranking System (CRS) score.
Canada's Express Entry system is a points-based immigration program that evaluates candidates based on various factors, including age, education, work experience, language proficiency, and adaptability. While age is indeed a factor in the CRS score, individuals over the age of 45 may receive fewer points, which could make it more challenging to meet the minimum score required for Express Entry. Those over 50 receive zero points in this area.
However, older applicants can take steps to improve their CRS score. For example, scoring well on English and/or French language proficiency exams can significantly boost your points. Additionally, obtaining additional higher education credentials such as degrees and diplomas can make you a more attractive candidate. Finally, securing a Canadian job offer in skilled occupations can also enhance your chances.
Section 2: Business Immigration & Investment Visas
Canada beckons experienced entrepreneurs and investors through various business immigration programs, like:
🥇
The Start-Up Visa Program targets innovative entrepreneurs with the potential to create new businesses in Canada.
🥈
The Self-Employed Persons Program is designed for individuals who have experience in cultural or athletic activities and who wish to be self-employed in Canada.
🥉
Canada Investment Visas and Provincial Entrepreneur Programs, administered by provinces and territories, offer pathways to permanent residency for high-net-worth individuals willing to invest in or establish a business in Canada.
These programs allow business-minded individuals to start or expand their ventures in a dynamic and prosperous environment. Every Canadian province has specific business immigration programs to attract business owners and entrepreneurs who can start, purchase, and then operate a business there.
Some of the most popular provincial business immigration programs for people over 50 include:
British Columbia Entrepreneur Immigration Programs
Ontario's Entrepreneur Stream
Manitoba's Business Investor Stream
Saskatchewan Farm Owners and Operators
Each of these programs has distinct requirements, so thorough research is essential before deciding to pursue a provincial business immigration route. Additionally, it's crucial to consider your business plans, investment capabilities, and alignment with the specific province's economic goals.
Section 3: Student Visa to PR Pathway
Canada's educational institutions are renowned, and this section will outline how international students, including those over 50, can utilize the Student Visa to Permanent Residency (PR) pathway. We will cover the steps involved, including obtaining a post-graduate work permit (PGWP) and applying for PR through the Canadian Experience Class.
To embark on this pathway, mature students can consider enrolling in degree or diploma programs at Canadian universities and colleges. While obtaining a Canadian study permit can be challenging for older applicants, presenting a strong application with a compelling letter explaining the motivation behind pursuing higher education in Canada can improve the odds of success.
Upon completing their education, students can apply for a PGWP, which allows them to work in Canada for up to three years. After gaining one year of Canadian work experience, they become eligible to apply for permanent residency through the Canadian Experience Class.
Section 4: Getting a Job in Canada
For those over 50 with valuable skills and experience, securing a job in Canada can be a direct path to immigration. This section will provide insights into job prospects, Canadian job postings, and the importance of the Labour Market Impact Assessment (LMIA). It will also emphasize the significance of applying for roles that align with your unique qualifications.
While obtaining a job offer in Canada can be challenging for non-Canadian applicants due to the requirement of an LMIA, individuals with specialized skills or qualifications that are in high demand may find greater opportunities. Employers are more likely to go through the LMIA process if they can demonstrate that there are no Canadians available with the required expertise.
As a result, older applicants should strategically target Canadian job openings that closely match their unique qualifications. Networking, online job portals, and professional associations can be valuable resources in the job search process.
Section 5: Family or Spousal Sponsorship
Family and spousal sponsorship is an inclusive immigration pathway, regardless of age. Here, we will explore how Canadian citizens and permanent residents can sponsor their eligible family members or spouses to join them in Canada. This pathway opens the door to individuals over 50 who wish to reunite with loved ones in their Canadian journey.
Family or spousal sponsorship allows Canadian citizens and permanent residents to bring their eligible family members or spouses to Canada. This pathway is available to individuals of all ages, including those over 50 years of age.
To pursue family or spousal sponsorship, you need a Canadian family member or spouse who is willing to sponsor you. For instance, a non-Canadian can be sponsored under this program if their Canadian offspring is willing to support them financially. This pathway is particularly valuable for older individuals who have family members or spouses they wish to bring to Canada to start a new chapter of life together.
Navigating the family or spousal sponsorship process successfully often involves seeking the assistance of a qualified immigration lawyer or consultant. They can guide you through the application process, ensuring that all requirements are met and increasing your chances of a successful sponsorship.
🎬 Conclusion
Age should never deter anyone from pursuing their Canadian dream. Canada's immigration landscape is vast, accommodating individuals of all ages and backgrounds. Whether you're over 50 or younger, this guide has shown that there are viable options for you to call Canada your home. The key lies in understanding the immigration pathways, meeting the requirements, and seeking professional guidance when needed. So, if you've ever wondered, "Can you immigrate to Canada if you are over 50?"—the answer is a resounding yes. Your journey to a new life in Canada awaits, and age is just one chapter in your story of success.